Sheridan High School
Class Of 1979
In Memory
Wayne Kadrmas (Bb Coach, Math Teacher)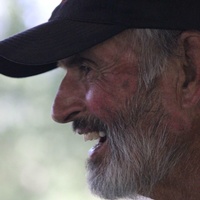 Wayne Anthony Kadrmas, 78, was born May 5, 1940 in Dickinson, North Dakota. Surrounded by family, Wayne passed away into the loving arms of our Lord on November 16, 2018 at Parkview Memorial Hospital in Pueblo, Colorado.
Wayne was the oldest child of Henry H. and Emma Kadrmas of Dickinson, North Dakota. Growing up on a farm north of town he worked side by side with his father working the land. He also started working off the farm at the age of 14 with a local construction company where he learned to weld and run heavy equipment- a talent that he carried and remained proud of up until his final day. Most of this earnings went straight back to his family to buy fuel, maintain the farm and feed his three younger siblings. He grew to a height of 6'5" (an unusual size in 1958) and became an accomplished athlete graduating as salutatorian of Versippi High School (graduating class size of 5!) and went on to wrestle at Dickinson State University. He met the love of his life, Shirley Diebel, while in high school and after several years of dating got married August 17, 1963 in Dickinson. After earning his degree it was off to Hettinger, North Dakota where he and Shirley taught high school. Wayne- mathematics and Shirley- physical education. Their first son, Michael, was born in Hettinger in 1967 and two years later the young family relocated to Vermillion, South Dakota where Wayne earned his Masters degree in Mathematics and the family grew by one with the birth of their second son, Warren.
From Vermillion, a U-Haul trailer brought all of their worldly possessions to Sheridan, Wyoming where Wayne taught mathematics and coached basketball until 1978 when the siren song of heavy equipment and construction lured him for good to Decker Coal Mine where he worked in various capacities until his retirement in 2003. For Wayne, rest, is truly a "four letter word" and he consequently started his third career slowly amassing a collection of equipment that became KAD Inc., the culmination of a lifelong dream of owning his own construction business. Wayne continued "working" up until his final day- something that he promised, and hoped for. Wayne touched countless lives in his days on earth and will be truly missed by all.
Wayne was preceded in death by his parents and a son, Dr. (Col) Warren Kadrmas. He is survived by his wife, Shirley; Son Dr. Michael (Kari) (Rapid City, South Dakota) and grandchildren Lt. Caleb (Jacksonville, North Caroline), Alyssa and Warren (Rapid City, South Dakota). Also Melanie, John Michael, Derrick, and Katherine (La Vernia, Texas).
A memorial service and celebration of life will be held at the Sheridan Elks Club at 1 p.m. on Tuesday November 27, 2018.