Sheridan High School
Class Of 1979
In Memory
Scott Clifton Hensley VIEW PROFILE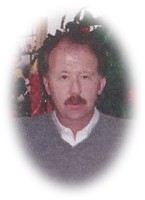 Scott Clifton Hensley, age 53, of Sheridan, Wyoming died Friday, March 1, 2013 of complications associated with cancer. Scott passed while in route from Denver to Close Home Hospice House in Gillette, Wyoming. Scott had previously lived in Gillette and had family in the area. A private family memorial service is planned for a later date.
Scott Hensley was born November 11, 1959 in Sheridan, WY the son of Jess and Norma (Runge) Hensley. He was raised in Sheridan, WY and attended Sheridan schools. He also attended a culinary school in Portland, Oregon during the 1980's. Scott held many positions in his work life but he most enjoyed working outdoors and working with his hands He had a green thumb and loved growing plants and gardens as well as reviving friends' dying plants Scott also enjoyed cooking, especially when it came to cooking for others.
Scott is survived by sisters: Cheri (Dave) Moon of Sundance, WY, formerly of Gillette; Mary (Gary) Mentock of Sheridan, WY; and nieces; Misti Moon-McMackin of Moorcroft, WY; Christina Mentock-Durand of Evansville, WY; and Melanie Mentock-Townsend of Billings, MT. He was preceded in death by parents; Jess C. and Norma J. Hensley, brother: Dale A. Hensley, paternal grandparents Clifton A. and Laura Hensley, and maternal grandparents: Arthur and Mildred A. Runge.
Memorials to benefit "American Cancer Society" and condolences may be sent in Scot's name in care of Gillette Memorial Chapel, 210 W. 5th Street, Gillette, Wyoming 82716 or via the Internet at www.gillettememorialchapel.com.
Click here to see Scott Clifton's last Profile entry.